C-CUBE AESTHETIC EXPERT EDITION
The first dermo-analyzer skin and hair,
ideal for your aesthetic consultations.
Analyze and present, in a few clicks, the effectiveness of your aesthetic treatments. With Aesthetic-Expert you highlight the slightest changes in exclusive 2D and 3D dermatological criteria.
Your recommendations and the effectiveness of your treatments are valued by your patients.
A complete beauty assessment of 15 dermatological criteria

Accurately analyze skin and hair.
The results of aesthetic medicine can only be presented with relevant photos! Concentrated in technology, Aesthetic-Expert offers powerful analysis algorithms for an exclusive complete assessment of your patients' skin and hair assets. Entirely delegable, this expert assessment reinforces all of your aesthetic recommendations to your patients.
A detailed assessment in 3 evaluations
Dermoscopic skin and hair evaluation
Analysis of pigment spots, redness and rosacea, acne lesions, radiance of the skin, phototype, hydration, sebum, dryness, dandruff, hair loss, hair removal.
Acquisition compatible with Tricho-One Growth analysis
Acquisition compatible with Tricho-One Density analysis.
Clinical evaluation of the face
Measurement of the evolution of the affected area and its severity in % (pigmentation, redness and rosacea, spot, homogeneity, pores).
Clinical evaluation of the body (Coolsculpting, radiofrequency, ...)
Automatic management of smartphone, tablet and camera acquisitions.
Drawing of acts on clinical images.
Before/after comparison with transparency. Touch registration. Export of reports of your recommendations. Export before/after reports.
Guaranteed satisfaction of your patients thanks to the detailed analysis of 2D and 3D evolutions (exclusive).
Presentation of adapted, personalized and fast treatment plans!
Patient's loyalty with accurate skin and hair analysis.
Marketing support from your firm.
Automatic transfer of all your aesthetic images.
Standardization of photographs thanks to touch registration and PCC Target option.
Save time by delegating photography to assistants.
Unmatched quality and precision in trichoscopy.
Direct communication with the Tricho-One service.
OUR AESTHETIC-EXPERT SOFTWARE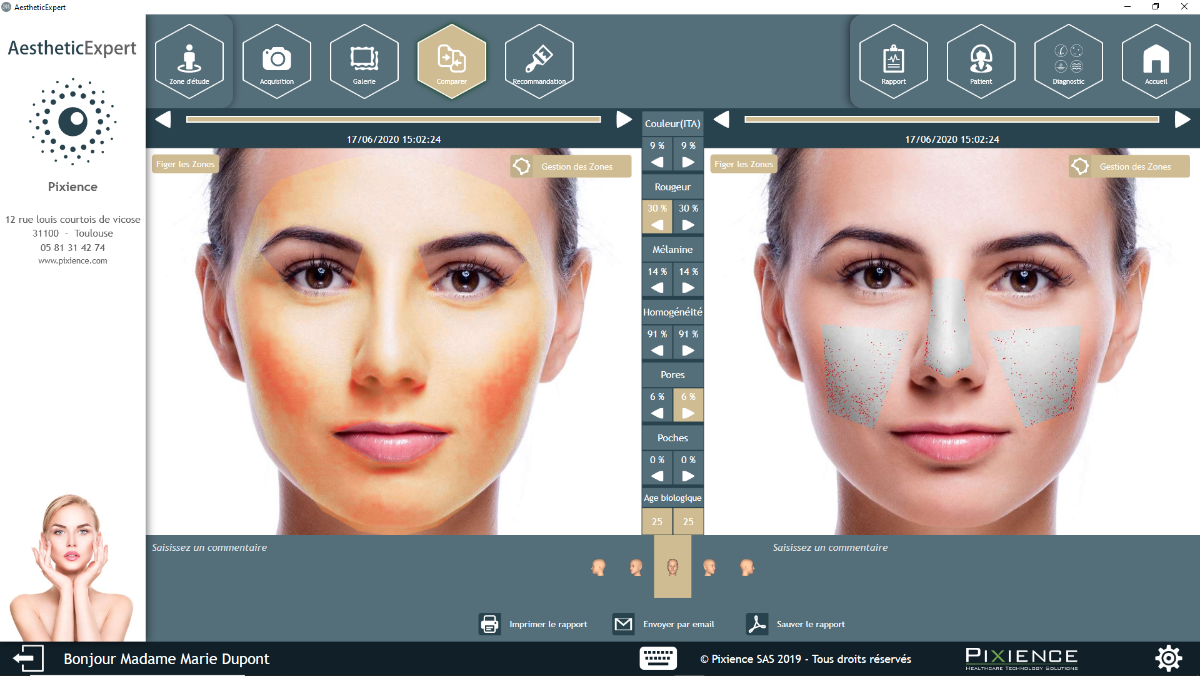 Reliable and efficient software support. Laser, CoolSculpting, radiofrequency, injectables? With Aesthetic-Expert, you can easily show, edit and compare your body and face photos! You have state-of-the-art tools to automatically detect even the finest evolution of the treated areas and to measure their severity. In one click you value all your aesthetic acts by highlighting the improvements brought by the treatments.
Edit your intervention report
Aesthetic-Expert manages all your aesthetic images. The photos form the basis of your consultation for your aesthetic and cosmetic treatments. Simply plan your future actions and automatically generate your recommendations report.
Two reports for all your consultations
Your clinical reports and illustrations
Botox, hyaluronic acid, mesolift, peels, coolscultping, pigment laser (brown spots), vascular laser (redness and rosacea), laser hair removal, radiofrequency, mesotherapy, cellulite, smile aesthetics.
Your dermoscopy illustrations reports
Pigment spots, redness and rosacea, acne lesions, pores, biological age of the skin, radiance of the skin, phototype, hydration, sebum, dryness, dandruff, hair loss, hair removal.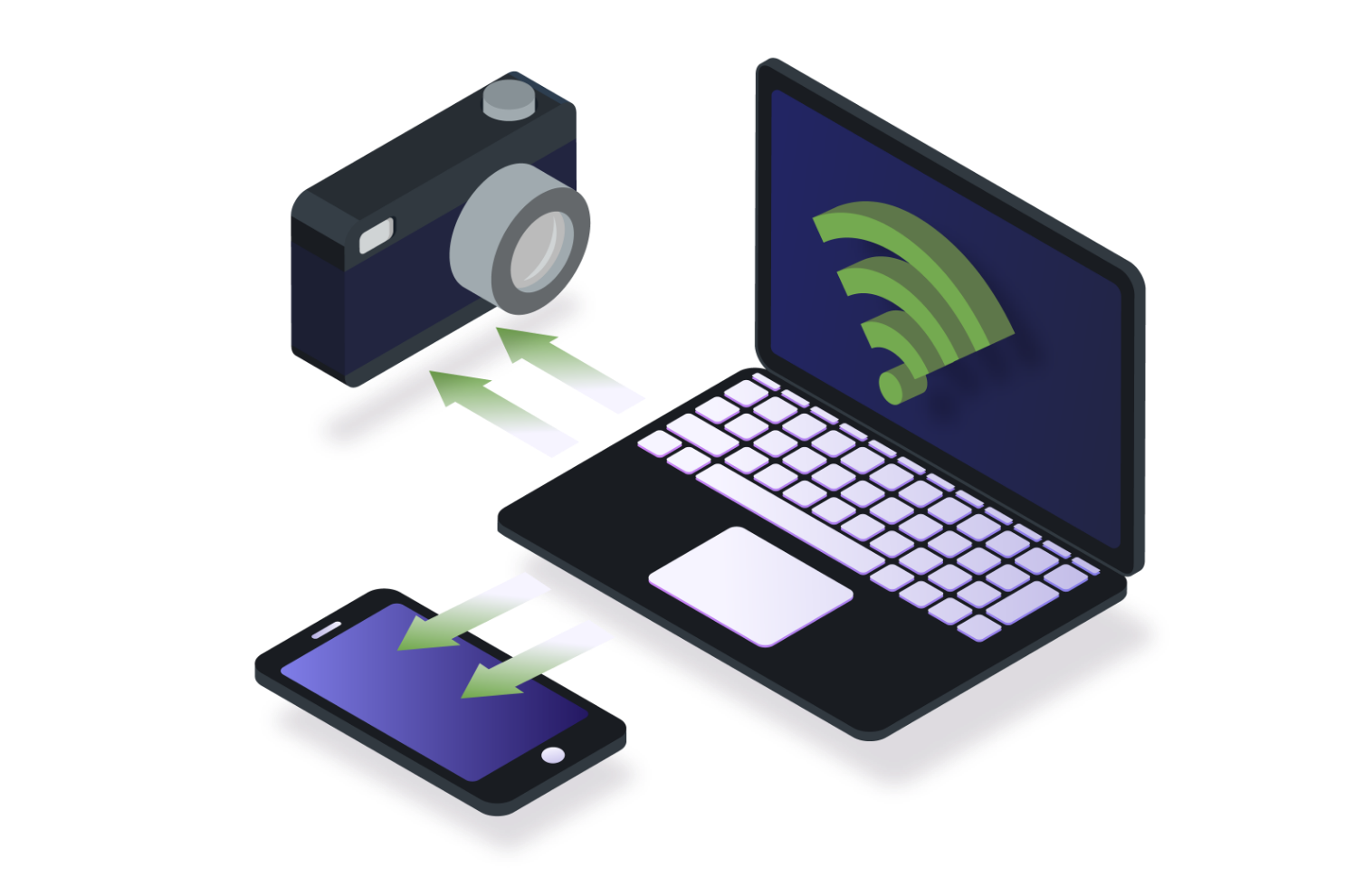 Transfers and backs up all your image acquisitions
Take control of your photos. The Aesthetic-expert software is the only software capable of managing images from different sources. Whether they come from your C-Cube, camera, tablet or smartphone, they are all transferred and backed up instantly.
Access Tricho-One analytics
No shaving, hair removal or biopsy. The largest dermocosmetic groups trust our team of Tricho-One experts for their trichoscopic evaluations. You can rely on Tricho-One analyses, which offer you in-depth analysis of hair density down to the follicular units.